Dennis Kemp (Ohana Kemp Surfboard) Talk About his Story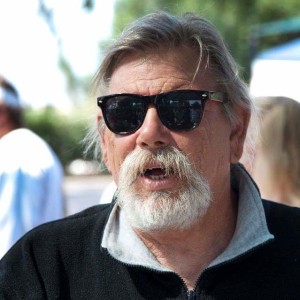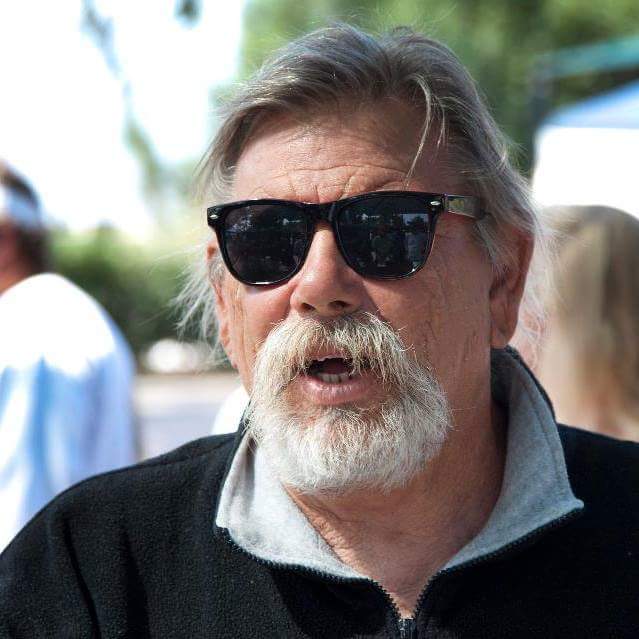 I rode my first wave when I was 8 years old and still remember the thrill today.  I went to the beach with a friends family and when the older guys would loose their board and it would come in we would take and go down the beach and paddle out and catch a wave to the beach and then run so the the bigger guys would not beat us up.  Although I really like surfing, baseball and football then was my real passions.  I excelled in both but would continue to surf when I could.
My first real surfboard was a beat up balsa wood Velzy Jacobs and it was about 45 pounds.  I repaired all the dings so it was water tight and rode it till it was stolen.  My grandmother lived in Huntington beach so I spent a lot of tie there when I wasn't playing baseball in the summer.  I would ride my bike with a trailer for my surfboard to her house.  It took about 2 hours but was well worth it, I would surf and visit her then ride back home.
During this time I would hang out at the Gordie Surfboards shop and watch him and others shape until he ran me off and I would come back the next day.  I learned so much by watching him.  I would find old beat up boards and strip them and reshape them and glass them  and after I rode them I would trade or sale each one until I had enough to buy a new surfboard.
I went to Gordies shop and a new board was $125 then.  While I was there I figured that if I bought the blank, the fiber glass, resin and  fin I would spend far less and I would make it myself, so I did.  It came out pretty good since I had learned so much reshaping and glassing old beat up surfboards.  From then on I made all my surfboards.
When I was about 16 years old my friends and people I met at the beach anted me to make them surfboards and that is pretty much how I got started.  After high school, I traveled around the United states for about a year, knowing that I would get drafted into the Army, so when I got back home I went into the Army for 3 years and did some tie in Vietnam.
When my time in the Army was over I went to college in North Carolina and surfed up and down the east coast in between football and baseball seasons.  After college I joined the work force and ended up in the banking industry in North Carolina but I just could not take it any more I had to get back home, back to California.  I got home and got a jobs with some of the major banks out here and worked within the industry and retired from it 3 years ago.
During all this time I continued to make surfboards and surf all the time.  The money I made from my surfboards sells allowed me to travel a lot and surf a lot places so I did not use household money to travel with.  I am always asked which place did I like the best and to be truthful, I enjoyed them all because all were different.  I will say this, the first time I went to Puerto Rico was about 25 years ago.  Although I really liked it there my timing was off and there wasn't any surf.
My wife was with me and she didn't have a very good time because I was driving all around the island trying to find surf.  We went home early it wasn't a good trip for her and I.  A good friend of mine David Barry and his daughter Rachel have been going over for years and staying with his other daughter Tiffany, she and her husband own a nice hotel and lounge in Rincon.  I would make them new surfboards when they would go and they would always want me to go but never could.  They would usually sell their surfboards there after a time of using them and the people that bought them really liked my shapes and how they worked on the  waves there.
I would get a few orders for boards from some of the local people because of David and Rachel, It did help because Rachel was a ASP ranked longboarder and surfs extremely well and David could pretty much handle his own with anyone in the waves.  So I set up a trip this past January to stay with David, he is now retired and lives there 6 months out of the year.
Prior to my son Cody and I were going, I made a surfboard and shipped it  to a young woman there, Mara Rosado, she liked it so much she wanted to work out a distributorship/sales in Rincon and David encouraged me to do as she was very versed in the industry, surfed extremely well and like by all the locals so I agreed to it and made 6 surfboards to take with us when we went.  At this same time a young man, Lionel Malave Santana, was riding on of Davids old surfboards and wanted a new one.  Again, David told me I should sponsor him as he is one of the best longboarders on the island.
I had seen some pictures and small videos of him and I told Lionel I would sponsor him with boards and that I would make him a new new nose rider model and a high performance model and would take them with me.  All this worked out very well for me.  While there I also pickd up another team rider, Isaias Talavera.  So now I have 3 great team riders, Mara finished 2nd in the womens division, Lionel took 2nd and Isaias took 4thin the mens division at the Legends, and a working distributorship in Puerto Rico.
I would also like to say that while we were there the 2nd Legends Contest was going on and we had such a great time and met the most friendliest people and we have stayed in touch with them.  My son and wife will be going back in January and I will be there in October.
Back home here since my retirement I am busier than ever, I have been doing about 175-200 surfboards a year and have 6 team riders that do a very good job for me.  I don't do any real advertising just word of mouth and facebook, no website.
I do however have a big beach party one a year in July, Ohana Kemp Family Fun Day, we have about 500-600 people that come.  I supple a breakfast and lunch and beer and have a large raffle of surf related products that companies in the industry here donate and I usually raffle off 6 new surfboards.  I hope that I can do the same thing in Puerto Rico this winter.  I am now 66 years old and I still love making surf boards and don't plan on stopping any time soon.
For more info go to:
Ohana Kemp Surfboard  in Facebook